History
22/06/2019
Introduction
FBA is one of the major faculties of the Industrial University of HCMC in the economic field.
Established in March 1999, FBA was previously known as Economics Faculty, which was later separated into three faculties: Finance and Banking, Accounting and Auditing, and Business Administration.
Responsibilities and functions
The FBA's function is teaching, training, and doing scientific research in term of Business Administration and Marketing for both undergraduate and graduate levels
FBA is in charge of human resource training with graduate and postgraduate degrees for Business Administration and Marketing, responding to the development and integration demands of Ho Chi Minh City in particular and the nation in general.
FBA is training managers who can work at business, organisations and be able to adapt to the competitive global environment.
Staff of FBA
Currently, FBA has 81 staff with 02 Associate Professors, 13 PhDs, 15 PhD students and the others holding a Master's degree from abroad.
The faculty has 04 departments:
Strategic Management Department – Head of the department: Dam Tri Cuong, PhD
Fundamentals Department – Head of the department: Nguyen Ngoc Hien, PhD
Operational Management Department- Head of the department: Nguyen Ngoc Long, PhD
Marketing Department – Head of the department: Bui Van Quang, PhD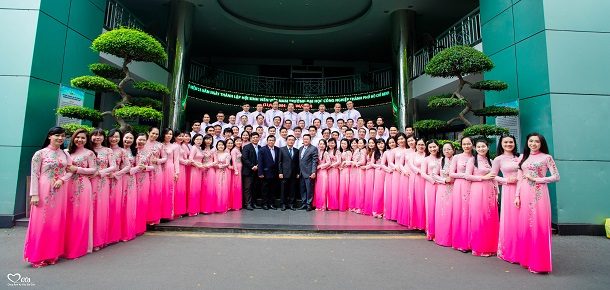 Operational information
After 11 years of development, FBA has gained many achievements in teaching activities and scientific research. FBA is operating two training programs of Business Administration and Marketing with more than 3500 students a year. The total number of students studied at faculty from the beginning up to now are 16,693 at all levels from a vocational college, bachelor, master with full-time, inter-connected, part-time and international cooperation mode of study.
The Faculty conducts international training cooperation programs of studying abroad in-country bachelor and master degree with the United States, Taiwan, and South Korea in Business Administration. In associated programs with the US, Taiwan, Canada, and South Korea universities. Foreign lecturers teach the students.
FBA is also expressing social responsibility through Youth Union's activities like Green summer and other voluntary and charity events at Ho Chi Minh City and nearby provinces such as Beloved Mid-autumn, Volunteer in spring. In addition to teaching, FBA also has implemented activities to show social responsibility. FBA has campaigned to build a VND 70,000,000 bridge, a VND 30,000,000 house for people in remote areas of Vinh Long province. Especially in the last three years, FBA has set a target to campaign VND 100,000,000 each year to carry out social and charity work, and the results demonstrate that the goals are annually met.
Beside performing professional work, FBA's lecturers are also actively involved in cultural activities organised by the Trade Union and achieved many high achievements such as Music contest for employees, Sports contest, and other activities to celebrate International women' day and Vietnamese women' day.
In addition to teaching, the faculty of Business Administration also participated in national and international conferences. All conferences and seminars have attracted the participation of many businesses, scientists, domestic and foreign experts in the fields of Finance – Business Administration, Marketing, Accounting, Tourism, and Economics. Up to 2016, the Faculty has over 150 published scientific works, including articles, scientific research topics at all levels, textbooks, etc.
The emulation titles of FBA:
The Prime Minister's award for collective: 04 awards
Excellent labour collective: 03 awards
The HCMC Federation of Labor's award: 01 award
The emulation titles of FBA's individuals:
Labour medal III for individuals: 01
Commendation of The Prime Minister's award: 01
Soldiers of emulation of Ministry of Industry and Trade
Commendation of Minister of Industry and Trade
And other annual emulation titles for Soldiers of emulation