Facilities
23/06/2019
BA students are sufficiently provided IUH facilities and infrastructure for teaching and learning. At IUH, the floor area per student is 7.2 m2 which is much larger than the MOET's requirement (Circular 24/2015/TT-BDGĐT). There are 342 well-equipped lecture rooms, labs and halls used for different purposes such as conferences, seminars, lectures, education and research activities or studying art and music. 214 lecture rooms are in different size which is fully equipped with lighting and sound systems, boards, projectors, air-conditioners, internet access. These lecture rooms are designed for different types of learning methods. For example, for active learning such as group discussions or PBL, the BA students can perform these activities in small classrooms which are equipped with movable desks and chairs. With a large variety of lecture rooms, there are always available lecture rooms for the BA students to study. As a result, there are different courses designed in the morning, afternoon. and evening shifts for the student to attend which facilitates the BA students to study proactively and flexible as well as enables them to graduate in time.
Additionally, to facilitate education and research activities, the BA students can use 10 small rooms in the library for group discussions. As for the BA lecturer's research, there are 03 modern research rooms for academic seminars, projects' defence or doing research. Particularly, BA students can use these research rooms for special occasions, such as the presentation of their project-based learning.
At the FBA office, there is a private space for academic discussions or meetings with necessary facilities and equipment and two warehouses to store textbooks and student examination papers. Moreover, to make the BA staff feel comfortable and convenient at work so that they can improve their education and research performance, the FBA annually makes a budget to maintain air conditioners, projectors, printers, photocopiers, scanners, high-speed internet connection, and some electrical appliances for the FBA staff usage.
The teaching facilities and equipment are not adequate but also regularly maintained by the R&D Tech, the Office of Facility Management, the FBA support staff. Furthermore, they are annually updated. Table 26 shows the budget that IUH upgraded shared teaching facilities and equipment and specific needs of the BA programme from 2014 to 2018. The money that IUH annually invests in teaching facilities and equipment accounts for 20% of the total IUH expenditure. Especially, in 2019, the BA programme has been invested a simulation lab with IUH budget of 2,213.5 million VND which enables BA students to enrich more their practical knowledge and adapt better the needs of the stakeholders.
The effort in upgrading teaching facilities and infrastructure, as a result, receives increasing positive feedbacks from the BA students and academic staff over years through surveys of their satisfaction
The library and information center
Lecturers and students of the BA programme can use IUH library which serves lecturers and students 7 days a week from 6.30 am to 9 pm on weekdays and from 7 am to 6 pm at weekends. IUH library provides some services such as searching materials, borrowing materials, for lecturers and students. The library has a total area of 2,730 square meters arranged in 4 floors of Building A, a ground floor in Building B and Building H with 1,200 reading seats in 30 rooms and common areas. The library has a system of air conditioners and high-speed internet access. The library is equipped with 80 networked desktop computers installed Microsoft Office, Misa SME. NET 2017, SPSS and other software to serve different users. The BA students can use 4 areas for self-study and 10 private rooms for their group work and a large room for group discussions equipped meeting tables and 150 armchairs in the library. Besides, they can use a modern multimedia room in the library installed a network of 66 computers to access the library's databases, online materials or for online learning (Exh. 9.2.2 Pictures of the multimedia). For lecturers, the library designed three spacious and modern research rooms with air-conditioners, desktop computers, and high-speed internet access. Moreover, the Research Room 1 and 3 are equipped with projectors, screens, interactive whiteboards, conference tables and chairs where academic conferences are often taken place.
For library's resources, it holds a huge comprehensive collection of printed as well as electronic information resources, including 202,136 printed books (with 10% of foreign books); 2,057 VCD / DVD; 10,000 electronic materials; 40,000 abstracts of newspapers and magazines; 301 heads of books and magazines; 04 databases of online electronic documents with more than 200,000 titles with millions of documents (files). In addition, the library also links to share electronic documents with learning resource centres such as:
Learning Resource Center at Can Tho University;
Central Library at Ho Chi Minh National University;
Library at Ho Chi Minh University of Technology and Education
Inspire Library – Ton Duc Thang University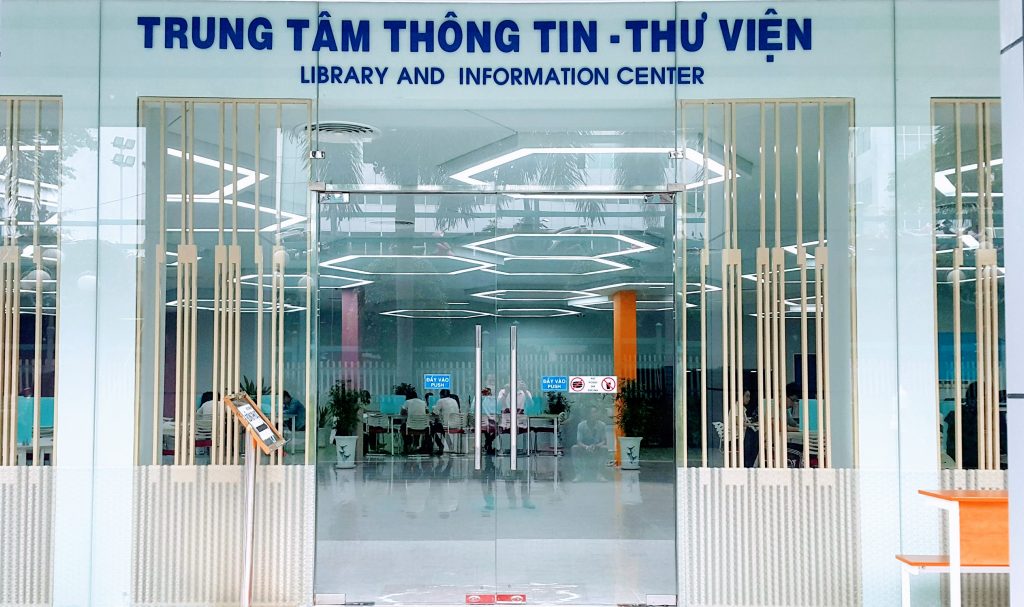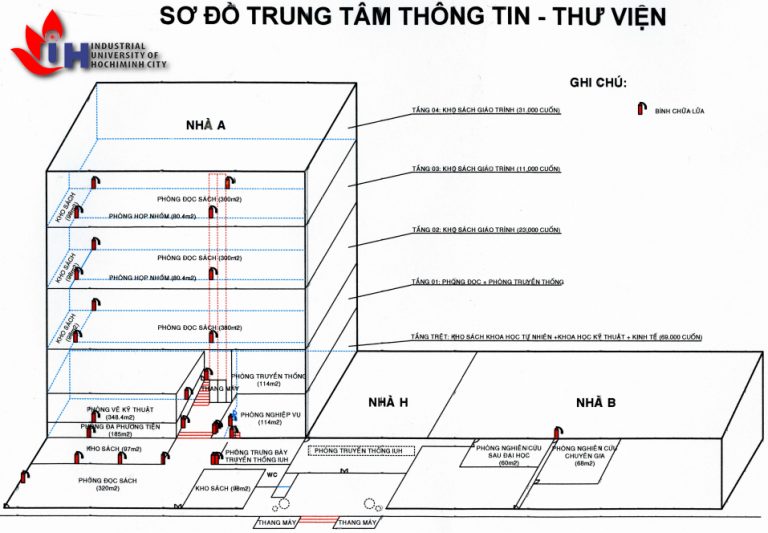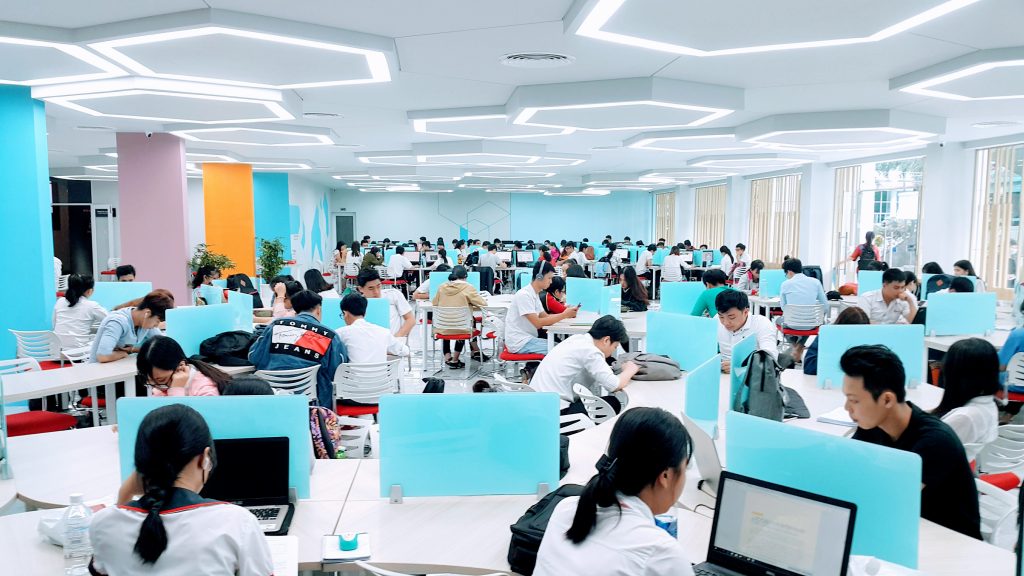 SIMULATION PRACTICE CENTER
There are 2644 computers in computer labs and library areas available for students to study and research. For the BA programme, there are 240 computers in 4 large computers enough for 30 students in each computer-practice class. These lab rooms are always available for the BA courses required computer practice. Thus, the BA students are flexible to attend these courses at any shifts in a day. The computers are in good condition and installed the necessary software for the BA students to study and do research such as Microsoft Office, SPSS, R. and Netop School. These computer labs rooms are not only used for student's learning but also for online examinations and information technology practice. In addition, BA students can use computers in the library at their convenient time for self-study or research after their class.
Similarly, the computer labs are regularly monitored, maintained and upgraded by the IT Center. To ensure the quality of the computer lab rooms, IUH spent about 40 billion VND on average per year in upgrading computer labs from 2014 to 2018.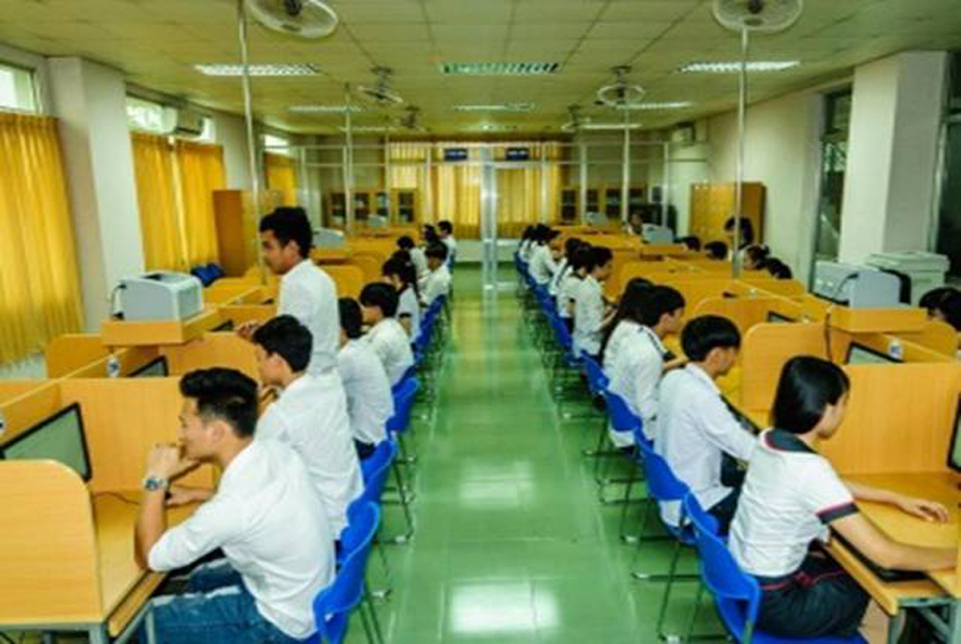 STUDENT DORMITORY
Student dormitory consists of two high buildings, building I consists of 13 floors and building G consists of 9 floors. Each building has two elevators, four staircases and an emergency corridor system connected to buildings D and F. Fire protection systems, automatic fire alarms and adjacent staircase systems are in charge of. escape function. It has over 241 rooms for working, living with a capacity of more than 3,500 students. Security camera system observes the corridors, stairs at all floors. There are loudspeaker system, message board which provided information daily, quarterly for students, internet system for each room. In some floors, upgraded rooms are equipped with adequate facilities such as washing machines, lockers for each individual, etc.